Frank Francese possesses more than 30 years in global finance, with top posts at Drexel Burnham, Schroder Wertheim, Bankers Trust, and Standard & Poors. He was a pioneer during the industry-wide transition following the global research settlement that transformed how market research firms engage outside experts. While serving as a Senior Vice President at ORC International, Frank helped lead the digital transformation of data, research, and expert opinions, creating a usable collection spurring investment, strategy, and innovation.
A senior advisor with Cary Stamp & Company, Frank resides in Westchester County, NY and manages business development in New York and Connecticut.
Frank was the Commencement Speaker at his LeMoyne College graduation and achieved his MBA from Fordham University with honors. The accolade that gives him the most pride was winning "Class Couple" at LeMoyne. He and his wife Beth, rooted in tradition and service, have consistently served as pillars of their community since settling in Westchester County 35 years ago. While raising three children in Chappaqua, they were actively involved in several school, sports, church, club, and civic organizations. Frank serves on the Board of Governors for The Whippoorwill Club, near Armonk, where he served as president for two years. Beth is the CFO of the Metropolitan Golf Association.
In his free time, Frank enjoys competitive softball and golfing, any chance the sun, the camaraderie, and time permits.
Frank's Interview on Business in Paradise Podcast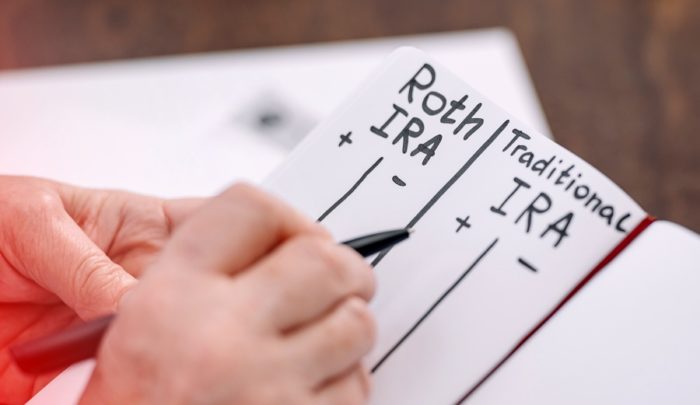 Roth IRAs are a Crucial Tool for Lowering Taxes in Retirement. Roth IRAs are after-tax retirement accounts, in contrast to traditional IRAs and most employer-sponsored retirement plans such as 401(k) programs that are tax-deferred accounts (pre-tax contributions). Because of the unique tax structure, Roth IRAs have several advantages. First, what is an IRA? IRA is…
Read More
I was given a new nickname this week. "Pops!" I became a grandfather. In response, I immediately let my imagination run wild and scoured the web for "tiny baseball mitts" and "really small golf clubs," but my practical side reappeared and I thought: "what would be the most prudent action for a grandfather to take…
Read More